Carp have finally finished spawning, managed to get my first couple groups of the summer out for some carp fishing. The extreme heat we have been experiencing, along with the lack of any wind or clouds, made for very tough carp fishing conditions. The water is close to the temperature of a bathtub for the top 5 feet of depth or so, only starts getting slightly cooler about 6 or 7 feet down, and not by much. Probably the first time I can remember seeing my car's thermostat reach the 40 C mark.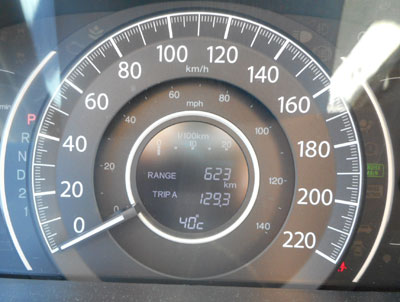 Despite the high heat, we did manage to hook some carp, and thankfully, my the kids and adults I fished with did a great job, landing a perfect 8 of 8 carp over a couple days of fishing.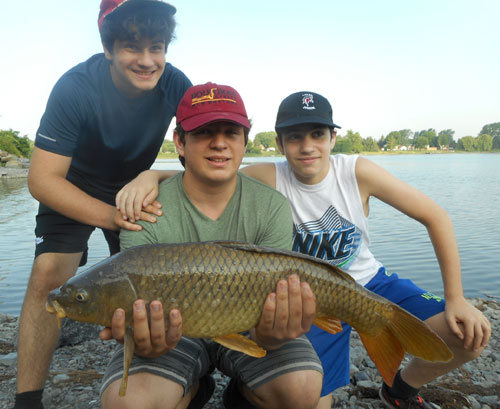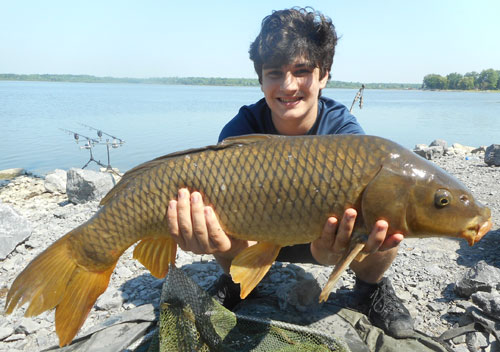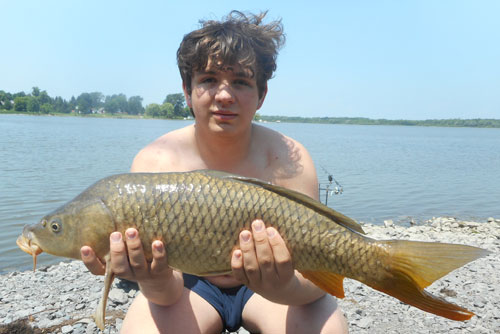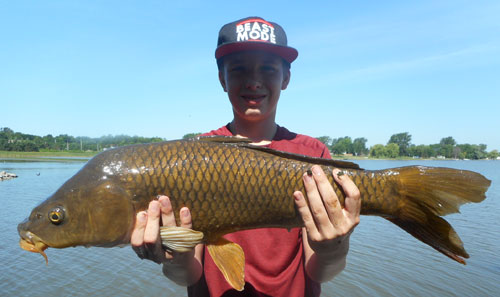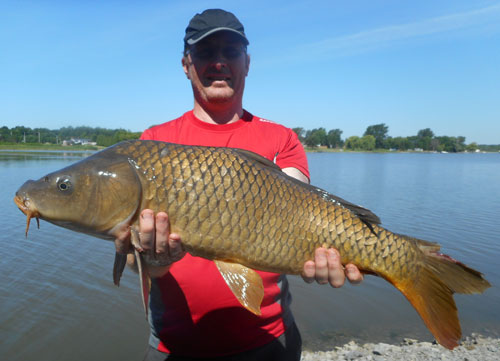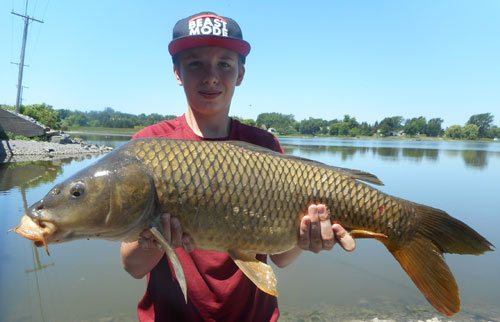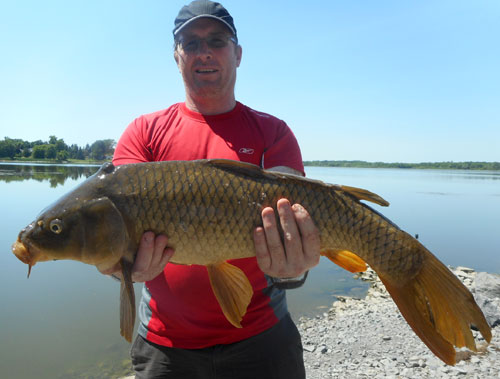 Have a pike trip planned for next week, hope to have some more carp fishing pics and updates in the latter half of July.
July 19th update:
Did some more carp fishing with a childhood friend of mine that came to visit from the USA for a few days. Another sickeningly hot day without wind, had the bite slower than ever for this time of year, he and the kids managed to land 3 of 4 carp on our day trip.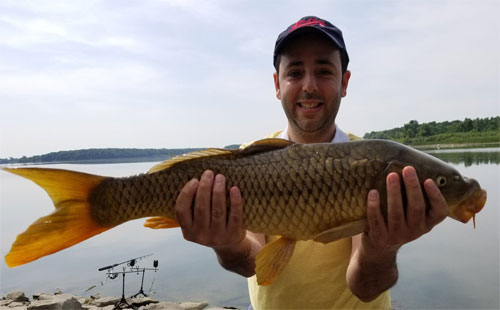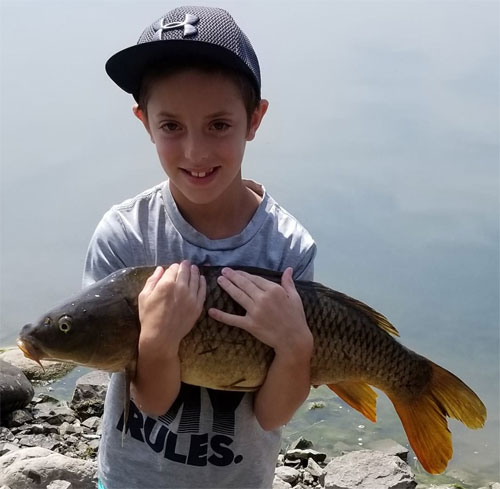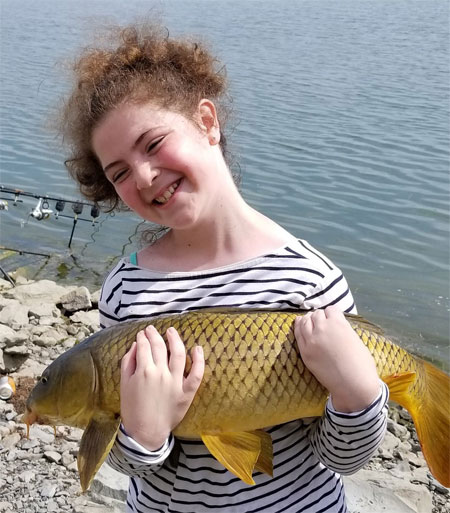 He and I hit another spot the following evening for a last few hours of carp fishing before he returned home. More channel cats than carp came to play, landed 3 cats and one more carp.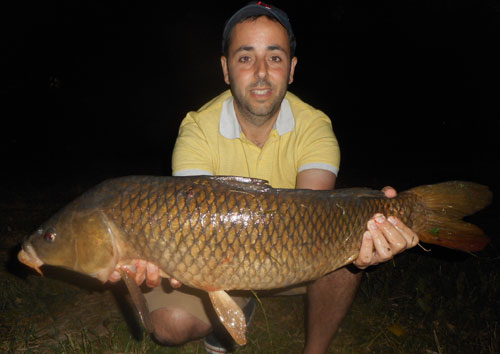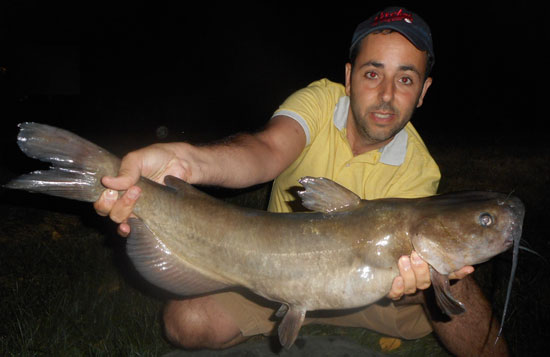 Have another guided outing on July 20th, hope to have some more pics to post...